On 8 December 2020, the Holy Father announced the "Year of Saint Joseph" to celebrate the 150th anniversary of the Church's declaration of Saint Joseph as Patron of the Universal Church.
Throughout 2021, the IHE will be hosting a series of events to honor Saint Joseph, who is also our patron in particular. Join IHE Fellow Michael Pakaluk and Fr. Dwight Longenecker on the Feast of Saint Joseph (March 19) for a discussion on Saint Joseph, fatherhood, and the relationship between holy families and the renewal of society.
This event is cosponsored by the Center for Carmelite Studies at The Catholic University of America.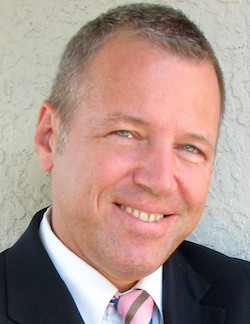 Michael Pakaluk is an IHE Fellow and professor of business at The Catholic University of America. Pakaluk's main work as a researcher has been in ancient philosophy, as he has authored many papers and three books concerned with Aristotelian ethics. His groundbreaking work in accounting ethics, which is also highly technically informed, approaches the subject through the viewpoint of virtue ethics. Most recently, he published a new translation of the Gospel of John, entitled Mary's Voice in the Gospel of John. Dr. Pakaluk holds Ph.D. in philosophy from Harvard University.
Fr. Dwight Longnecker is pastor of Our Lady of the Rosary Parish in Greenville, South Carolina and a Catholic apologist. After graduating from Bob Jones University with a degree in Speech and English, he went to study theology at Oxford University. He was eventually ordained as an Anglican priest and served as a curate, a school chaplain in Cambridge and a country parson on the Isle of Wight. In 1995, Fr. Longnecker and his family were received into the Catholic Church. He spent the next ten years working as a freelance Catholic writer, contributing to over twenty-five magazines, papers, and journals in Britain, Ireland, and the U.S. At St. Mary's Church in Greenville in December 2006, he was ordained as a Catholic priest under the special pastoral provision for married former Anglican clergy. Fr. Longnecker is the author of many books, including Listen, My Son: Saint Benedict for Fathers.